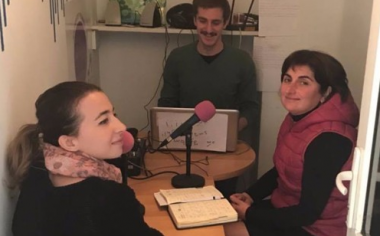 On November 24, the program "Family, Child, and Government" featured a representative of the Social Workers Association of Georgia, social worker Keti Gigineishvili.
Together with journalist Tinatin Mosiashvili she was talking about the role of social worker and the problems and challenges faced by professionals.
"As a social worker, I would say that we have a crucial role in strengthening families and child care. It is therefore important that this role is correctly understood and understood by the beneficiary as well as the government and the professionals with whom the social worker is working with, teachers, directors, doctors or local community representatives," said Keti Gigineishvili.
Recently the needs of families in the Guria region have been investigated, where one problem has been identified with many other issues.
The problem is that social workers do not have enough time and salary to do their job properly in present working conditions. "Social workers have more work than is required by the mandate of the profession. It's hard to plan and execute as many visits."
According to social workers, at this stage, the recognition of the profession, the perception of the sphere of the state, and the social worker's role must be changed and the attitude of employees improved. All of this is obviously reflected on beneficiaries.
"It is also important that people who have come to local authorities to use social workers because they have the most reliable information about the needs of the country.
Social workers are mediators between the citizens and the government. That is why the government needs to see the purpose of the profession and take care of it, "said Keti Gigineishvili, a social worker.