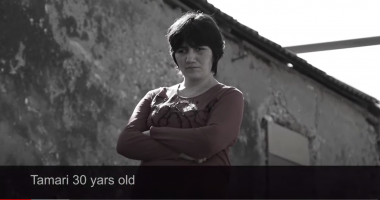 We share the story of 30 years old Tamar, she is a single mother, her abusive husband left her when she was 4 months pregnant. She lives with her mother and young child. She works, but she still has a lot of problems:

,, My mother and I have health problems. We cannot afford to buy medicine or visit a doctor. I don't have baby clothes, bed and some other basic furniture for the house. Before the pandemic my child was going to the kindergarten but now he stays at home. He wants toys, a bike is his dream, but I cannot afford to buy it.

The house where we live is in a terrible condition - the walls are cracked, the ceiling needs to be repaired, the rain comes inside and we put some pots, so the water does not spill all over the floor. "In windy weather we do not sleep all night, so the window does not fall and the child is not afraid."
Join us and become a supporter of the project to help women with special needs together.
In case you want to support us with some clothes or food, please contact us on our Facebook page. We would also be really happy for some financial support.



Thank you! Civil Society Development Center Team
For cash donations see account number:
JSC TBC Bank, Bank Code: TBCBGE22
Recipient Account GE93TB7620136080100007
Recipient Name NNLE "Civil Society Development Center" (CSDC)
Purpose: Campaign - Get involved and engage.
If you would like to see more videos, visit our Youtube channel,
visit our Youtube channel.