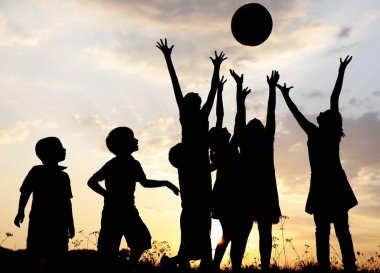 The summer holidays made Kutaisi's World-Vision Georgia Day Care Center very interesting for the children. The children were mainly engaged in informal and outreach activities.


Within the framework of the transitional education program, the CSDC organized an excursion to the Dadiani House Museum in Zugdidi. The guide introduced the children to the story of the Dadians' surname and palace; they liked the courtyard of the palace's perennial plants, especially the alley of love.
An excursion for children to the Kutaisi Botanical Garden was no less interesting. Accompanied by the guide, they learned not only the history of the establishment of the garden, but also the origin of all the rarest plants in it. The small bamboo huts, tables and chairs made of bamboo in the Botanical Garden were especially endorsed.
It was especially exciting for them to visit the Museum of Sports, and the children had the opportunity to take photos with the jodos and bowls won by famous athletes. Some students were very happy that after watching it on TV, they could see all this in real life.
Children attended the performance
at the Masks Theater.
At the end there was an interesting discussion. They noted that the actors performed the roles with exceptional skills. Finally, everyone took a memorable photo with their favorite character.
CSDC would like to thank the administration of the World-Vision Day Center and the Kutaisi City Hall Cultural Department for the implementation of these events.
The children had interesting activities in the center as well. The children said that the beginning of the movie was sad, but they liked the ending.
The children also showed great art and exhibited their drawings.
They did a freelance work on the subject, and it turned out that almost all of them painted a picture of love dedicated to parents and family. The pictures were displayed in the center with the help of children and today they adorn the walls.
Representatives of Transitional
Program in
Education and Day Care Center Visit Vacation Daycare Center
NGO representatives: Spectrum, RICHDOG, Scientific-Intellectual Club "Generational Dialogue". During the meeting with the children, the representatives of these organizations focused on environmental protection and healthy lifestyle. A spokesperson for the non-profit organization Spectrum has promised juveniles to provide composting equipment in the near future, after which children will be able to access food waste with a rich source of useful substances. This will give children the opportunity to protect the environment from contamination and unnecessary waste, while using composting materials in the daycare yard, garden or vegetable garden.
On September 8 of this year, the representative of the Scientific-Intellectual Club "Generational Dialogue" planned a rally on environmental protection. The event will be organized with the active involvement of day center children, who have produced their own information brochures. .
The transitional education program is implemented with the support of the Ministry of Education, Science, Culture and Sport of Georgia (CSDC).
Article author: Nino Chitishvili